I'm using the Garmin Zumo on my XX. Loving it, easy to use and easy
to carry along.
With mapsource i can make endless trips all over europe, than upload
them to the Zumo and away we go.
Also in the car i use the Zumo with the extra cradle it's easy to switch.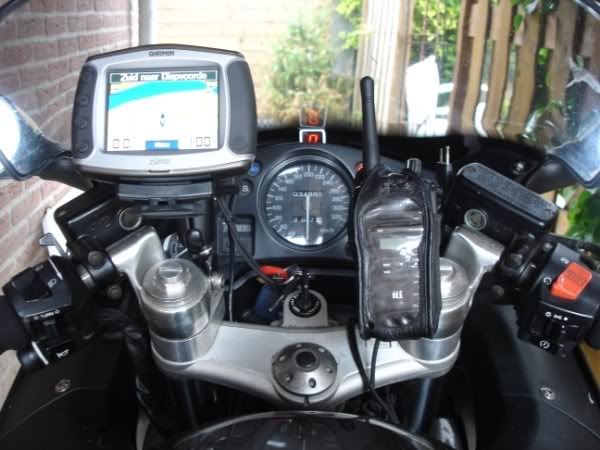 I have a extra high ram mount so it's easy to concentrate on the road and
the Zumo.
The TMC antenna gives clear information about the road traffic along my
trip so i can avoid major traffic jams.
The only things i tripped along while using the Zumo =
* The rubber that shields the connection plate is poor quality and has
teared.
* The software has some bugs in it, but no serious ones.
* The volume is to weak (not for bluetooth users)
* It's to bad there's no button on the main menu for using the MP3
menu.
* There's no mute button for volume control.
But than again it's the first Zumo they have made and i think they did a
great job at Garmin.
Here are some usable links:
http://www.zumoforums.com/zumo/
http://www.gpspassion.com/forumsen/topi ... C_ID=61607